WELCOME TO THE WRITER'S COACH, SANTA MONICA
The Writer's Coach is a professional writing service founded by a retired professor. As opposed to other personal statement writing services, The Writer's Coach consists of a sole admission consultant who offers diverse admission services including personal statement writing service, admission essay writing service, resume writing, term paper writing/editing, creative writing and much more. The Writer's Coach is located in Santa Monica near Santa Monica College. Clients include international students, graduate students, and job seekers.
Undergraduate Term Paper and Essay Writing Instructions

Research Paper Guidance and Coaching

Short Stories Writing Assistance & Tutoring

Master's/Doctorate (Ph.D) Dissertation Proposal, Literature Review, Research Guidance, and Defense Assistance

Undergraduate/College Personal Statement for Transfer Students or Freshmen

Graduate School Personal Statements

Scholarship Applications

Résumé, Curriculum vitae, and Cover letter for Employment
---
ABOUT THE WRITER'S COACH
The Writer's Coach is a Cornell University graduate and received a Doctorate (Ph.D) in Economics from London School of Economics and Political Science, United Kingdom. I taught at the Conservatoire Nationale des Arts et Metiers in Paris, and at UCLA History Department as a visiting professor. I was an adjunct professor in Santa Monica College and taught Microeconomics. I also taught History, Sociology, Philosophy, Political Science, English Literature, and Comparative Literature in Cal State University, Otis College of Art and Design, and high schools in Los Angeles.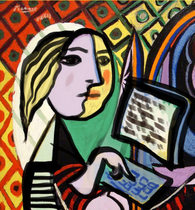 THE WRITER'S COACH CAN HELP YOU
You have been to the lectures, read the books, downloaded some information that you think might help. But you just don't know quite how to start, right? As a former professor, I will pay attention to your instructor's prompt so that I can tell you what your instructor is looking for in your essay. I have been permanently engaged in helping students at all levels for twenty years. I enjoy what I do and I would like to help you get the very best education and the very best grades possible.
DON'T WAIT AND CALL THE WRITER'S COACH NOW
Whether we are talking about "choosing the thesis", finding research materials, developing an argument, or wrapping it all up in a powerful conclusion, I will help you depending on where you are in your freshman essay, research term paper, or scientific report. So whichever one of these has you scratching your head right now, just pick up the phone and call The Writer's Coach 1-310-452-2865 (Dr. Jon Amsden).